Perils of a Leeward Shore
December 17 @ 5:30 pm

-

7:30 pm

Free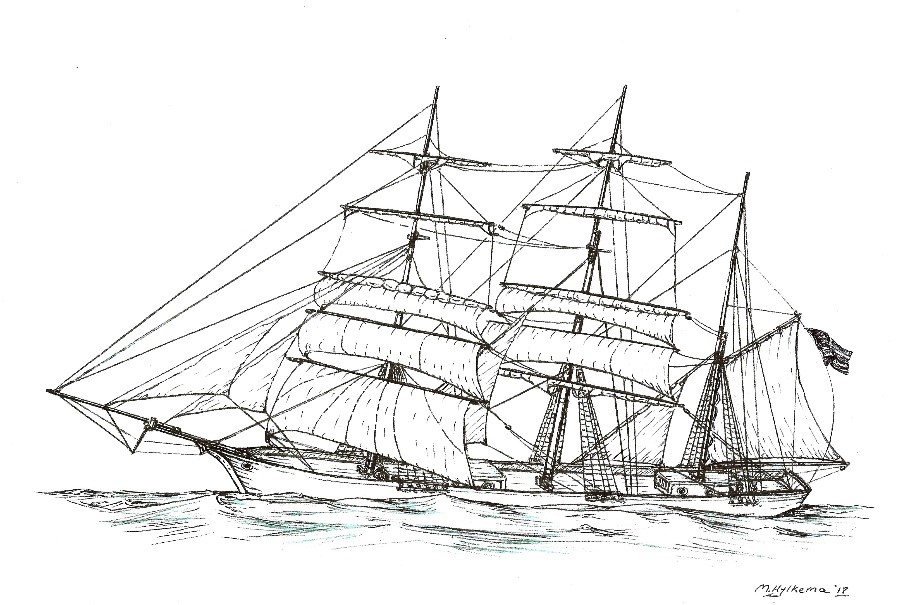 Perils of a Leeward Shore:
Franklin Point Historic Shipwreck Cemetery
Año Nuevo State Park
The Half Moon Bay History Association presents another entertaining and informative speaker's event – we will be digging into our past even more than ever!
On December 17, 2019, please join us for a most unusual maritime history event with Mark Hylkema, Cultural Resources Program Manager & Tribal Liaison/Archaeologist, Santa Cruz District, California State Parks. Mark has 39 years of experience in California archaeology and Native American culture.
Between 1865 and 1867, three consecutive shipwrecks occurred along the rocky coast of Año Nuevo State Park, resulting in the loss of many passengers and sailors. After their sailing ships miscalculated their positions and "struck the rocks," many of the victims were buried in a small area of sand dunes at Franklin Point. In response to these maritime tragedies, Pigeon Point Lighthouse was established in 1872.
Franklin Point has since been designated as archaeological site SMA-307/H. Over the past 30 years, the sand dunes containing the burials eroded and deflated, exposing multiple sets of skeletal remains. These remains were recovered gradually and remained archived for many years. Over time, funding was acquired to conduct detailed forensic studies. When the studies were completed, California State Parks returned the bones to a stabilized excavation site.
"My presentation focuses on the histories of the wrecks, the archaeological investigations and findings from the analytical studies, and the methods used to stabilize the cemetery," Mark notes. "I will also provide information on how people can access a free digital copy of the findings which were published in our State Parks Archaeological Research Facility series last March."
Place: Portuguese Culture Center, 724 Kelly Street, Half Moon Bay
Date: Tuesday, December 17, 2019
Time: 5:30 p.m. doors open, finger foods and refreshments – 6:00 p.m. program begins
The public is welcome – no charge – bring a friend!