Welcome to the Half Moon Bay History Association
Our nonprofit organization was established in 2006 with a mission to educate all as we preserve, honor and celebrate Coastside history.
We hold free speaker events, open to the public, on a variety of historic topics.
We provide an education program to every school in the area.
We've developed an oral history program to preserve the stories of local people.
We've identified historic buildings located within our city limits.
We serve as a resource for anyone with questions about the history of this unique region.
Thanks to a partnership with the City of Half Moon Bay, we welcome visitors to the newly refurbished Jail Museum.
A major project is underway to establish a larger Coastside History Museum in the Johnston Barn behind the jail.
Volunteers and donations to help with our programs and projects are always welcome!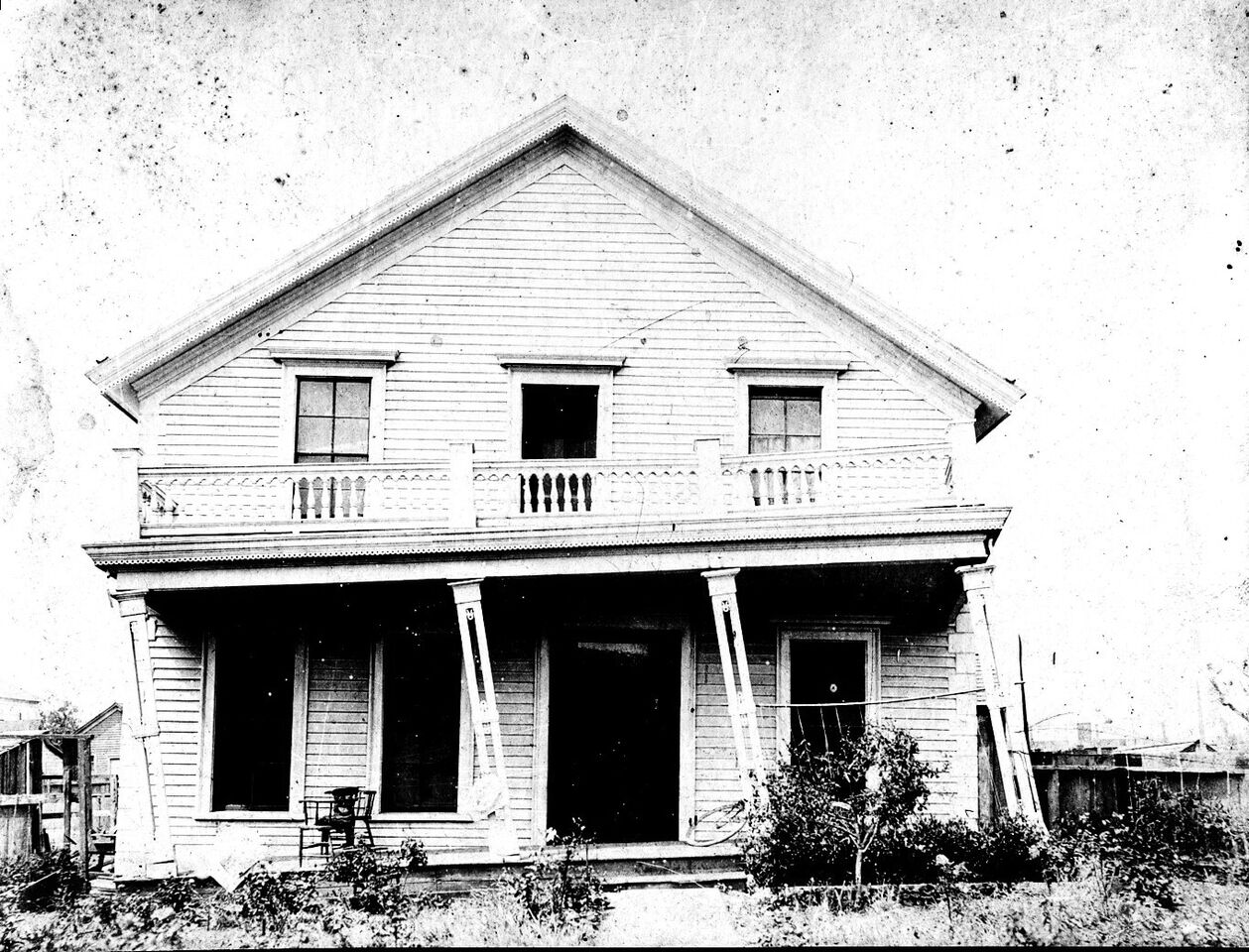 Zaballa House. Built c. 1855
Spanish immigrant and prominent businessman, Estanislao Zaballa, built this impressive house in Half Moon Bay.  During the 1906 earthquake the house was twisted on its foundation, but unlike surrounding adobe and brick buildings the home remained standing.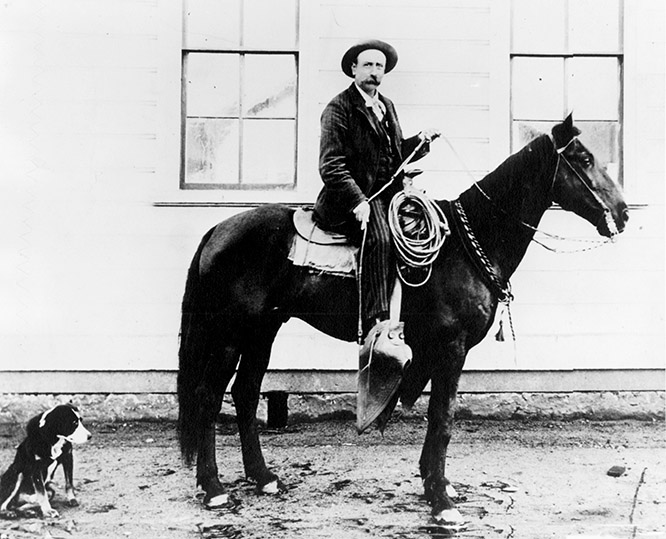 Pablo Vasquez House. Built 1869
Pablo Vasquez built this house in 1869 next to his father's five-room adobe. Known for his horsemanship Pablo often sponsored races that sent horses thundering down Main Street.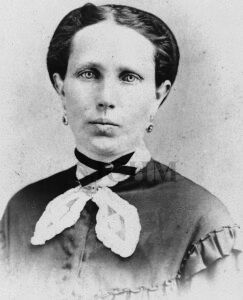 America Kelsey Wyman
As a young pioneer girl America Kelsey Wyman tended her parents when they became deathly ill with smallpox.  America met her husband, George Wyman, a trapper and cattle rancher when he braved quarantine rules to help her with the task.  She later lived in Half Moon Bay.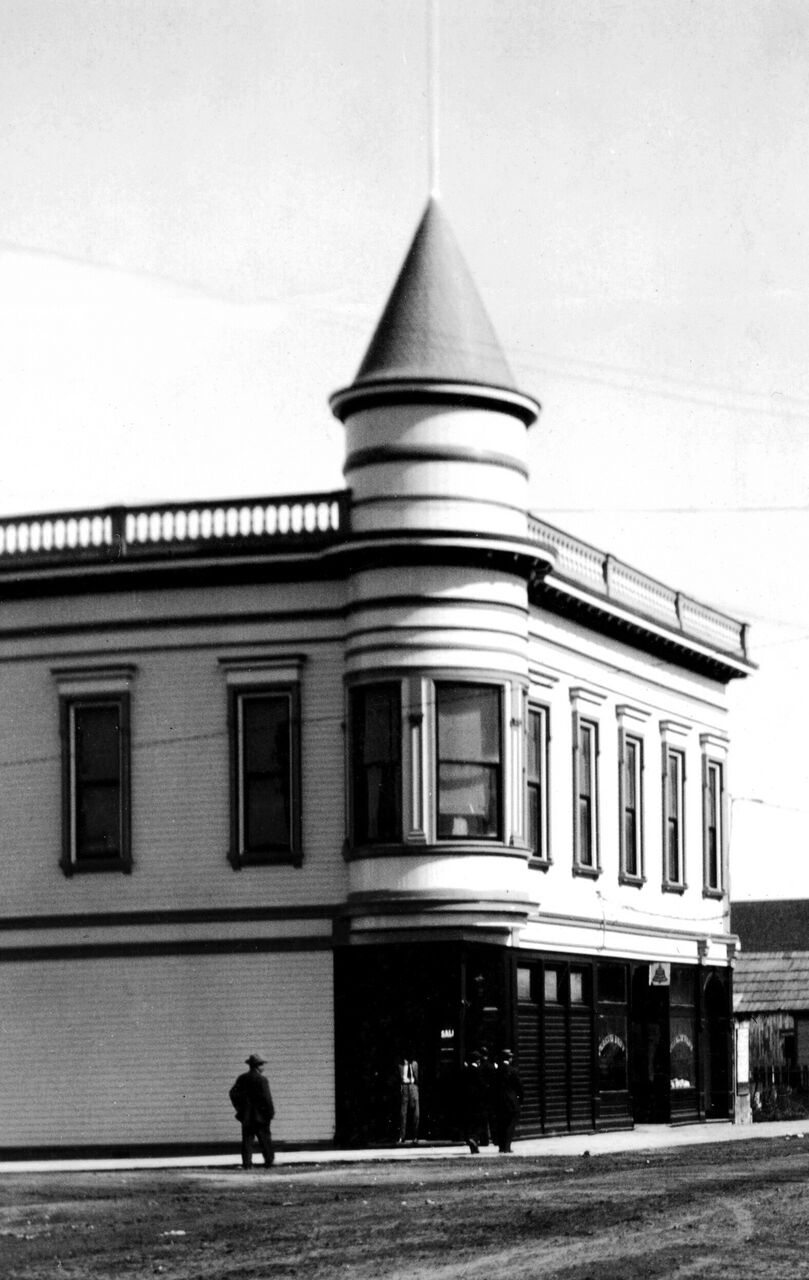 Index Saloon/Cunha's Market. Built c. 1900; Rebuilt 2003
This building was constructed by Joseph Debenedetti as a tavern called the Index Saloon. The upstairs was a meeting and dance hall while the downstairs housed a general store.
Community United Methodist Church
Built 1872 this church was designed by renowned San Francisco architect Charles Geddes. The Victorian belfry allows the replica 1907 bell to be seen from all angles.